Who you hang out with matters!
We are excited to recognize our KW Agents who made the Salt Lake Board of Realtors Top 500 list based on their 2018 Sales Volume! Keller Williams had more Agents on the top 500 list than any other brand!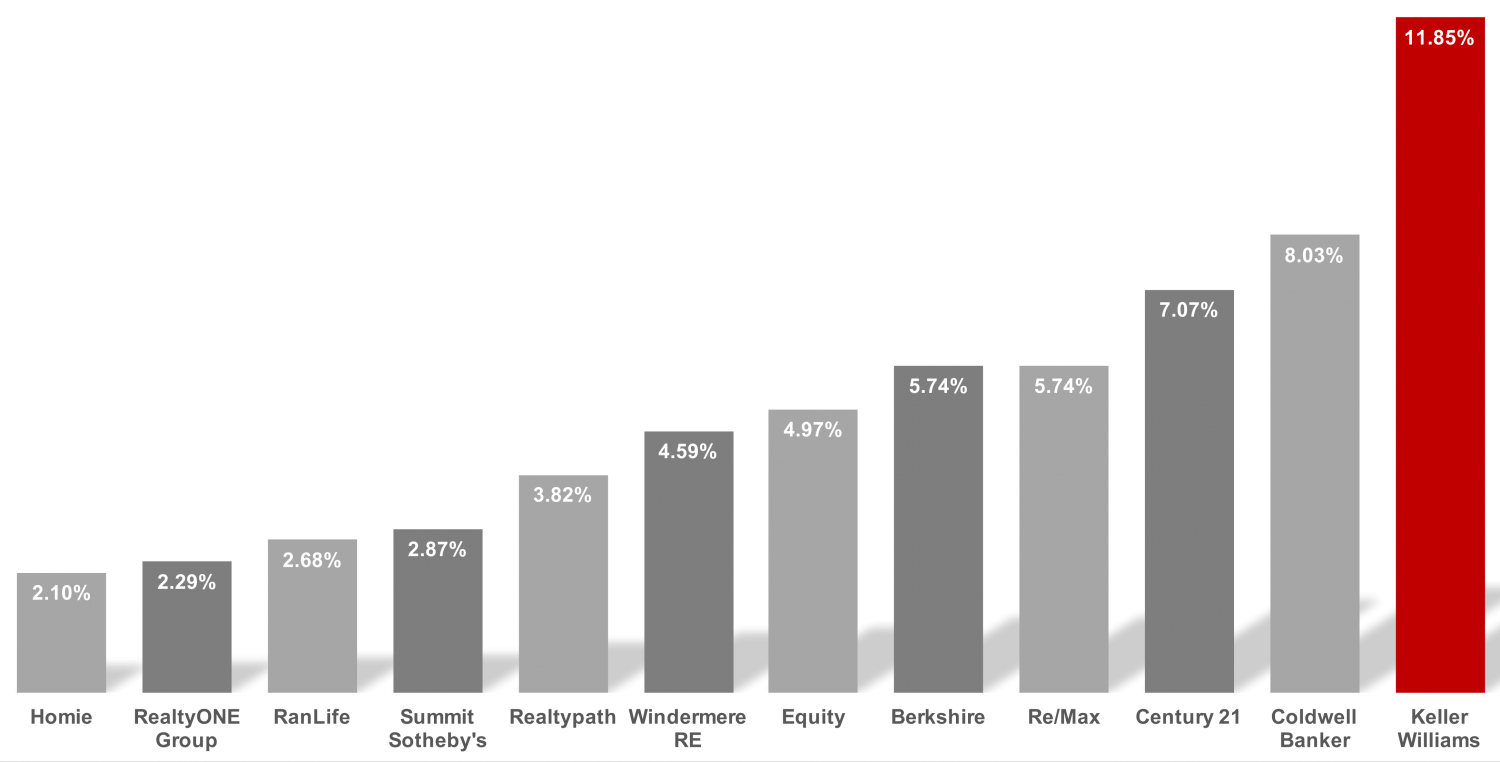 There is no question that who you hang out with matters.  We believe that the most efficient path to success includes surrounding yourself with others who are like-minded, driven and committed to getting better.   Our company's collaborative culture, commitment to education and our belief in abundance attracts talent and creates an environment where our people thrive.  We are honored to be in business with such exceptional professionals.  
These agents are the embodiment of our company mission; to build careers worth having, businesses worth owning, lives worth living, experiences worth giving, and legacies worth leaving.
Congratulations to our KW Agents:
Ashley Lindsey – KW Utah Realtors          Benjamin Beesley – KW Salt Lake City
Brook Madsen – KW Salt Lake City          Bryan Hurd – KW South Valley
Cameron Burnside – KW Salt Lake City          Candice Evans -KW South Valley
Carolyn Chavez – KW Utah Realtors          Carolyn Parker – KW South Valley
Chris Jones – KW South Valley          Coby Wilson – KW Salt Lake City
Dave Frederickson – KW Salt Lake City          Donald G Raines III – KW South Valley
Emily Hayes – KW South Valley          Greg Ward – KW Utah Realtors
Heather Roxburgh – KW South Valley          Jack L Perry – KW Salt Lake City
James Rex – KW Westfield         Jeannette Horsley-Mason – KW Salt Lake City
Jenn Bain – KW South Valley          Jennifer Bowen – KW Salt Lake City
Jill Saddler – KW South Valley          Joe Reardon – KW Utah Realtors
Jona Gamboa – KW Utah Realtors          Jordan McQueen – KW Utah Realtors
Jordy Clark – KW South Valley          Joseph Gordon – KW Utah Realtors
Joshua Mills – KW Utah Realtors          Joshua Stern – KW Salt Lake City
Julian Finlinson – KW Utah Realtors          Justin Hurd – KW South Valley
Kelly Favero – KW Salt Lake City          Kody Watts – KW South Valley
Kristopher Bowen – KW South Valley          Lacy Stevens – KW South Valley
Lee H Stern – KW Salt Lake City          Linda Burtch – KW Salt Lake City
Lisa Edgington – KW Salt Lake City          Liz Bare – KW Salt Lake City
Maritta Dalrymple – KW Salt Lake City          Mark W Robison – KW Utah Realtors
Mason Conley – KW Salt Lake City          Melanie Bowers – KW Utah Realtors
Micah Pearson – KW Utah Realtors          Michael D Gabel – KW Salt Lake City
Michael Egan – KW Salt Lake City          Michael Perry  KW Salt Lake City
Mona R Stevens – KW Salt Lake City          Rachel W. Eliason – KW Utah Realtors
Rodney Mills – KW Utah Realtors          Ryan J Cannon – KW Salt Lake City
Ryan Pettit – KW South Valley          Ryan W Pool – KW South Valley
Scott F. Maruri – KW Salt Lake City          Scott Hardey – KW South Valley
Sean Buttars – KW South Valley          Shane Roxburgh – KW Utah Realtors
Spencer J. Williams – KW Salt Lake City          Spring Bengtzen – KW Legacy
Tamra Rieper – KW Salt Lake City          Traci Crockett – KW South Valley
Tyler Demars – KW South Valley          William Bustos – KW Utah Realtors