Leverage Series w/Kymber and Bo Menkiti – FREE
May 25 @ 11:00 am

-

4:00 pm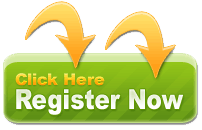 When:  May 25th & 26th, 11-4pm MT
Who:  Hosted by KWRI's Kymber Menkiti & Bo Menkiti
Your success will not be measured by how much you get done; it will be measured by how much you get done through other people.
Great businesses succeed in direct proportion to the talent they bring on board. Leverage Series will give you the systems to ensure that the best and the brightest – the talent most likely to succeed in the role – join your team or Market Center and take your business to the next level.
Leverage Series is for anyone wanting to build a successful business through other people. The systems and tools in this course are applicable to any hire or recruit. In this time you will learn how to:
Master a comprehensive interview process that reduces the guesswork and enables you to thoroughly understand and build relationships with potential talent.

Set your new business relationships up for success with expectations that empower.

Build a strong 30/60/90 plan.

Set your new hires up for success.